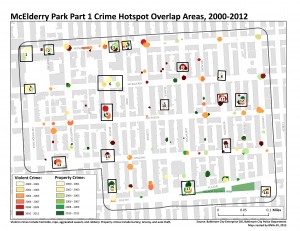 Explore BNIA-JFI's current non-Vital Signs projects, which include the Byrne Criminal Justice Innovation Grant in McElderry Park, The Opportunity Collaborative Regional Housing Plan, the Pipeline Development Project tracker, and more.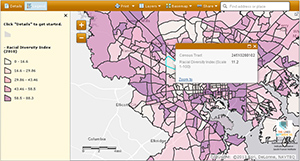 Explore BNIA-JFI's recent research and project endeavors: Interactive mapping projects, cross-site projects looking at the effects of foreclosures on public school students, needs assessments, and more. Where available, links to download reports are available.
View nearly 300 downloadable .jpg maps, of all Vital Signs indicators, Community Statistical Area (CSA) reference maps, and maps of how CSAs relate to Baltimore's neighborhoods.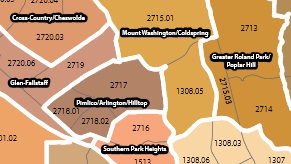 Download PDF maps of Baltimore geographies, access boundary shapefiles, and access additional GIS resources from local and national organizations.

BNIA-JFI currently has three mapping projects: foreclosure filings, water and community managed open spaces, and real estate development tracking. Find out more information about these interactive mapping projects.