Seema Iyer – Associate Director, Jacob France Institute
Seema D. Iyer PhD is associate director and research assistant professor for the Jacob France Institute (JFI) in the University of Baltimore's Merrick School of Business. Dr. Iyer oversees the Baltimore Neighborhood Indicators Alliance at JFI, which is also part of the Urban Institute's National Neighborhood Indicators Partnership of sites that provide longitudinal, community based data on demographics, housing, crime, education and sustainability.
Dr. Iyer is a recognized expert on strategic planning in community development; recent projects include the McElderry Park Byrne Criminal Justice Innovation Plan, Regional Housing Plan for the Opportunity Collaborative, an evaluation of Baltimore City's Vacants to Value program and verification of work for the Baltimore Energy Initiative. Her research focuses on the role of data sharing in collaborative public innovation processes. She has overseen large-scale research projects using integrated data systems on the relationship between energy assistance benefits to households and weatherization programs in the home. From 2016-2017, she served as a consultant to the Baltimore Mayor's Office of Information Technology on the city's Open Data program.
Academically, Dr. Iyer is the director of the undergraduate program in the Real Estate & Economic Development at the University of Baltimore. She teaches courses on real estate principles and local economic development. In 2017, she was a Fulbright-Nehru Scholar in Bangalore, India, researching the role of urban governance for metropolitan economic competitiveness. Her blog from the experience is available at blogs.ubalt.edu/siyer.
Prior to joining UB, Dr. Iyer served as Chief of Research & Strategic Planning for Baltimore City's Planning Department and was responsible for data and policy analysis, geographic information systems services and population forecasting. She spearheaded the city's 2010 Census Complete Count Campaign as well as other planning processes such as the 2009 Food Policy Task Force and the 2008 Comprehensive Economic Development Strategy.
Contact Seema Iyer at (410) 837-5797 or E-mail: [email protected]
Cheryl Knott – Research Manager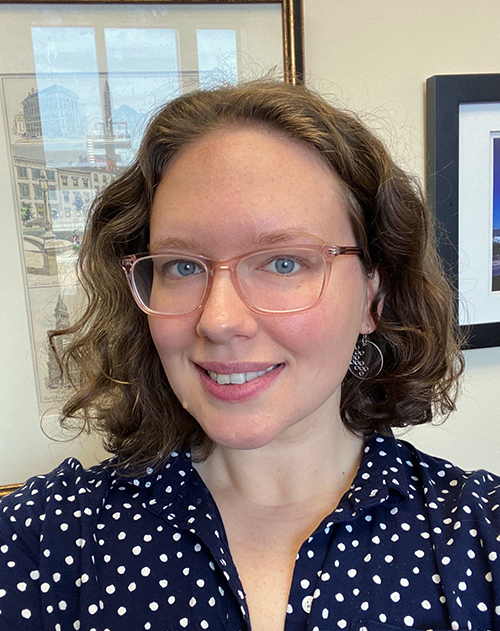 Cheryl Knott is the Research Manager for the Baltimore Neighborhood Indicators Alliance-Jacob France Institute. For over thirteen years Cheryl has worked to ensure the accuracy, consistency, and reliability of community indicators that describe the quality of life for Baltimore City communities. She coordinates with staff and external data-creating agencies to produce customized statistical and research reports and evaluations that examine neighborhood-level trends on socio-economic characteristics, crime and safety, public health, housing and community development, educational achievement, and sustainability.
Cheryl also provides training to the public on using data resources, community asset mapping, evidence-based practices, and communicating data for grant writing. Cheryl is involved in coordinating Baltimore Data Day, an annual event that brings together a diverse audience to talk about data and resources in the city. She is a proponent of data democratization and has a strong interest in making data open and usable to the public as well as other professionals.
Prior to her arrival at BNIA-JFI in 2007, Cheryl studied at the University of Maryland, Baltimore County (UMBC), receiving her Bachelor's degree in Geography and Environmental Systems and a certification in Cartography in 2007 and a Master's degree in Applied Sociology in 2013. Her research interests include the relationship between crime and the built environment including developing new quantitative measures for studying urban crime risk at the block level.
In 2017 Cheryl was awarded the UB Staff Award for Extraordinary Public Service to the University and Greater Community for her work on communicating data and information. She recently served two terms as the Data and Resources Subcommittee Chair for the Maryland State Geographic Information Committee (MSGIC) and is currently appointed to the Maryland Council on Open Data. In her spare time, Cheryl is a co-organizer for MaptimeBmore.
Contact Cheryl Knott at (410) 837-4377 or E-mail: [email protected] | Personal Site
Charles "Carlos" Karpati – Civic Developer
Charles "Carlos" Karpati has worked as a web developer with BNIA since 2017. He earned his Bachelor's degree from UMBC in Information Systems and is currently completing his graduate thesis. Charles contributed to this year's Vital Signs by helping to process raw data and creating code to make this year's datasets.
Contact Carlos Karpati at [email protected]
Logan Shertz – Research Assistant
A Baltimore City resident and University of Baltimore alumnus, Logan is a Research Assistant at the Baltimore Neighborhood Indicators Alliance – Jacob France Institute. In addition to assisting in the preparation of the annual Vital Signs report, he communicates the organization's work to the general public, and assists the BNIA team on custom data projects that range from database design for public agencies to educational programs on the economics of sustainable infrastructure.
Contact Logan Shertz at (410) 837-6552 or Email: [email protected]
Jasmine Brown – Real Estate Student Assistant
Contact Jasmine Brown at [email protected]